Our Hearts Prayer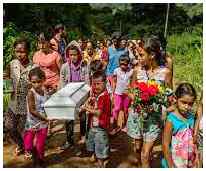 FATHER, in JESUS name we call on the power of the cup of Jesus' blood and ask You to pour out this cup over us, and in us and forgive us. Remove the dregs of Your judgments against us and lead us in the right paths of; holiness for Your name sake. LORD, wash and cleanse us; as
we gather together
. Let us not take the cup of; JESUS' blood lightly. Forgive our transgressions and iniquities and restore us in Thy favor.
The Harvest Awaits You.
The Harvest Awaits You.
One Can't Hide or Deny True Spiritual Birth
Responsive Hearts
His Name Jesus is truly Yahushua. Yahweh is; the name of our Heavenly Father whom He came to reveal.

---
---
---
Anyone having His words may send them to this website for review and publication. For a certainty, you will receive full credit for being His vessel with the voice of the Holy Spirit.
Divine Lordship is not a threat; rather it's the place of greatest safety.

This website provides personal experience of; awareness and gives valuable insight into truths tough through the Holy Spirit that make up the Word of God.
---
---