Church Jesus Christ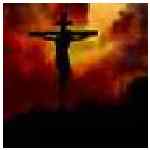 Our home is the body of Jesus Christ, the Heart of our Savior. We are rooted in the truth of the Gospel of Jesus Christ. We are standing in God's vision for all of mankind as spoken in times past by Jesus Christ our High Priest. The forever kingdom of Jesus Christ is established here on this earth and in us. His kingdom stands in glory for all of mankind with the same gifts, ordinances, structure, and assured faith as at the beginning of the Church of Christ. This Church serves as a servant pointing to the true door, the Son of God through which God's spirit can be shared with the world. It is the spiritual home for people across the globe to come in and enjoy the peace of God in the vastness of many knowers of God's blessings and miracles, His new LIFE.
Divine Lordship is not a threat; rather it's the place of greatest safety.

Responsive Hearts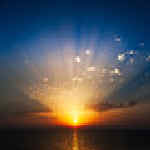 There are truly many sincere souls in this world that are seeking Truth in God's Word. Many believers are blinded by the doctrines and traditions of men! Upon hearing the truth that is thought the Holy Spirit each individual must obey the gospel of our Lord and Savior Jesus Christ.


Acts 2:47 K.J.V.

And all that believed were together, and had all things common; And sold their possessions and goods, and parted them to all men, as every man had need. They continuing daily with one accord in the temple, and breaking bread from house to house, did eat their meat with gladness and singleness of heart, Praising God, and having favor with all the people. And the Lord added to the His church daily such as should be saved.

---
---