We are witness of the
resurrection of the Lord.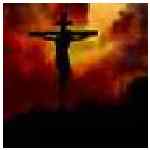 He said unto them, It is not for you to know the times or the seasons, which the Father hath put in his own power. But ye shall receive power, after that the Holy Ghost is come upon you: and ye shall be witnesses unto me both in Jerusalem, and in all Judaea, and in Samaria, and unto

the uttermost part of the earth. When Peter saw it, he answered unto the people, Ye men of Israel, why marvel ye at this? or why look ye so earnestly on us, as though by our own power or holiness we had made this man to walk? And when they had set them in the midst, they asked, By what power, or by what name, have ye done this? And with great power gave the apostles witness of the resurrection of the Lord Jesus: and great grace was upon them all.
The Church Jesus Christ, is not a church organization as the conventional model of our day. The Church is a concept, His holy life plan by which individual families may find encouragement and support in their personal and individual walk back in the presence of our Father in Heaven, who comes and presides in their heart.
Therefor we GATHER TOGETHER IN HIS NAME
Divine Lordship is not a threat; rather it's the place of greatest safety.